News image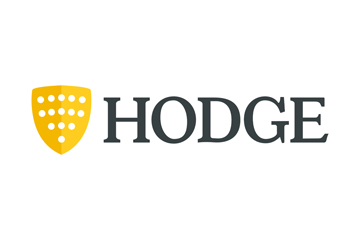 Over a million older people experience abuse or neglect in the UK every year

Hourglass is the only UK charity dedicated to ending harm, abuse and exploitation of older people. Hourglass Cymru works tirelessly throughout Wales; promoting a society where we can all grow old feeling safe and secure and without fear of abuse.

Our partnerships are absolutely vital to us here in Wales. They enable us to continue our work; lobbying for change, promoting safer ageing and stopping the abuse of older people.

Hodge has made a commitment to stand with us, supporting Hourglass Cymru to empower those who are experiencing abuse to speak out:
Hodge is thrilled to be partnering with Hourglass Cymru in supporting the fight against elder abuse. We are committed to supporting our customers and communities in helping to make the lives of others better and Hourglass Cymru share our vision. Our donation has facilitated the creation of a dedicated helpline in Wales and knowing that more people will benefit in the moments that matter proves the value of our partnership. We look forward to working further with Hourglass to continue to raise awareness and provide support where it is needed.' - Laura Reid, Chief Marketing Officer, Hodge Bank
A coordinated community approach across Wales enables us to champion older people ensuring they are heard and understand their rights. Hourglass Cymru aims to ensure we can access and support those in rural areas and in communities considered hardest to reach. We are able to do this with the support and dedication of Hodge and will continue to raise awareness of these crimes. We will empower people to spot the signs of abuse and speak to us - we will not tolerate the abuse of older people in any form.

Unfortunately there is still a stigma around the reporting of abuse with many older people too embarrassed, fearful or ashamed to speak up. Often people that witness abuse have no idea who to turn to and sometimes do not see the abuse as a crime.

More than 1 in 3 (34%) UK residents don't believe that 'acts of domestic violence directed towards an older person count as abuse
We at Hourglass offer a non-judgemental approach to enable people to confide in us.

Hourglass offers a free and confidential helpline for people concerned about or experiencing abuse. Our staff and volunteers are empathic, knowledgeable and empowering and offer specialised advice and support Monday to Friday 9-5pm. We are with you every step of the way ensuring you receive the help you need.
Thanks to Hodge we are now able to recruit volunteers for our helpline in Wales, offering in depth training and support. Volunteers enable us to offer a localised service so we can provide the most up to date advice specific to Wales. Without our volunteers we would not be able to provide this essential, front-line service to those in need. We are committed to ensuring that if a call is made in Wales it is answered by a helpline operator in Wales and that we provide a bilingual service.
If you are able to give some of your time to make a real difference to someone's life please get in contact for more details. Full training and support will be provided and you can work from the comfort of your own home. So, if you would like to become part of the Hourglass community contact Katie Mottram (Hourglass Cymru, Project Coordinator) via email: katiemottram@wearehourglass.org or 07375 377607
Our partnerships are crucial to ensuring a safer society for us all. If you would like to stand with us and support your community, ending abuse and promoting safer ageing please contact Rachael Nicholson (Hourglass Director of Partnerships & Performance) via email: rachaelnicholson@wearehourglass.org or 07496 663817